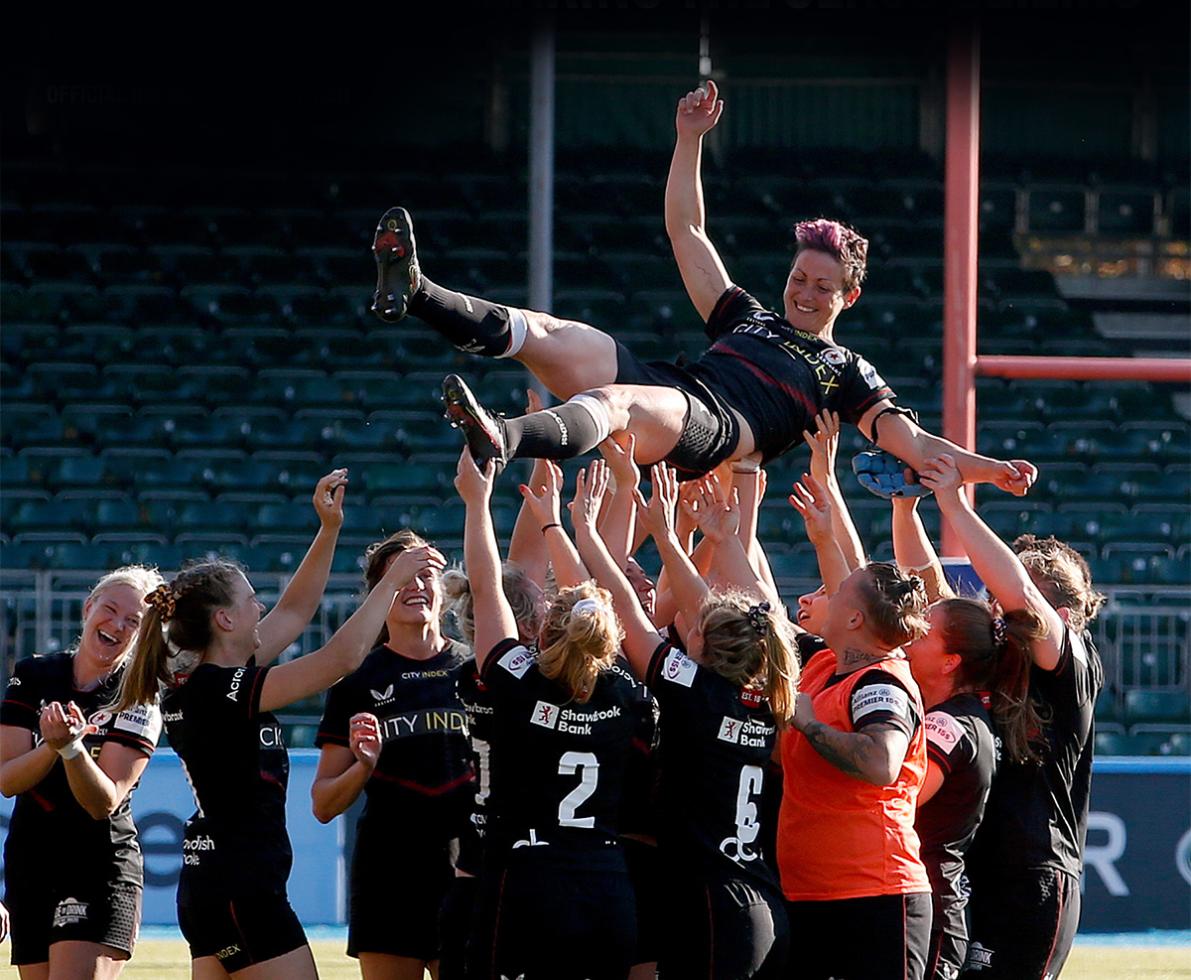 breaking
the glass ceiling.
We are delighted to announce that we have extended our partnership with Saracens Rugby club, and will now be sponsoring the Women's team in addition to the current agreement with immediate effect, until the end of the 2022/23 season.  
Randstad is the official recruitment partner and we've been supporting the Men's team and the Saracens Foundation for the last 5 years.
Saracens Women are the most successful Women's team in the country, having won seven league titles after being founded in 1989. They have lifted the Allianz Premier 15's trophy in two of the last three seasons, and are currently top of the table with a home semi-final already secured.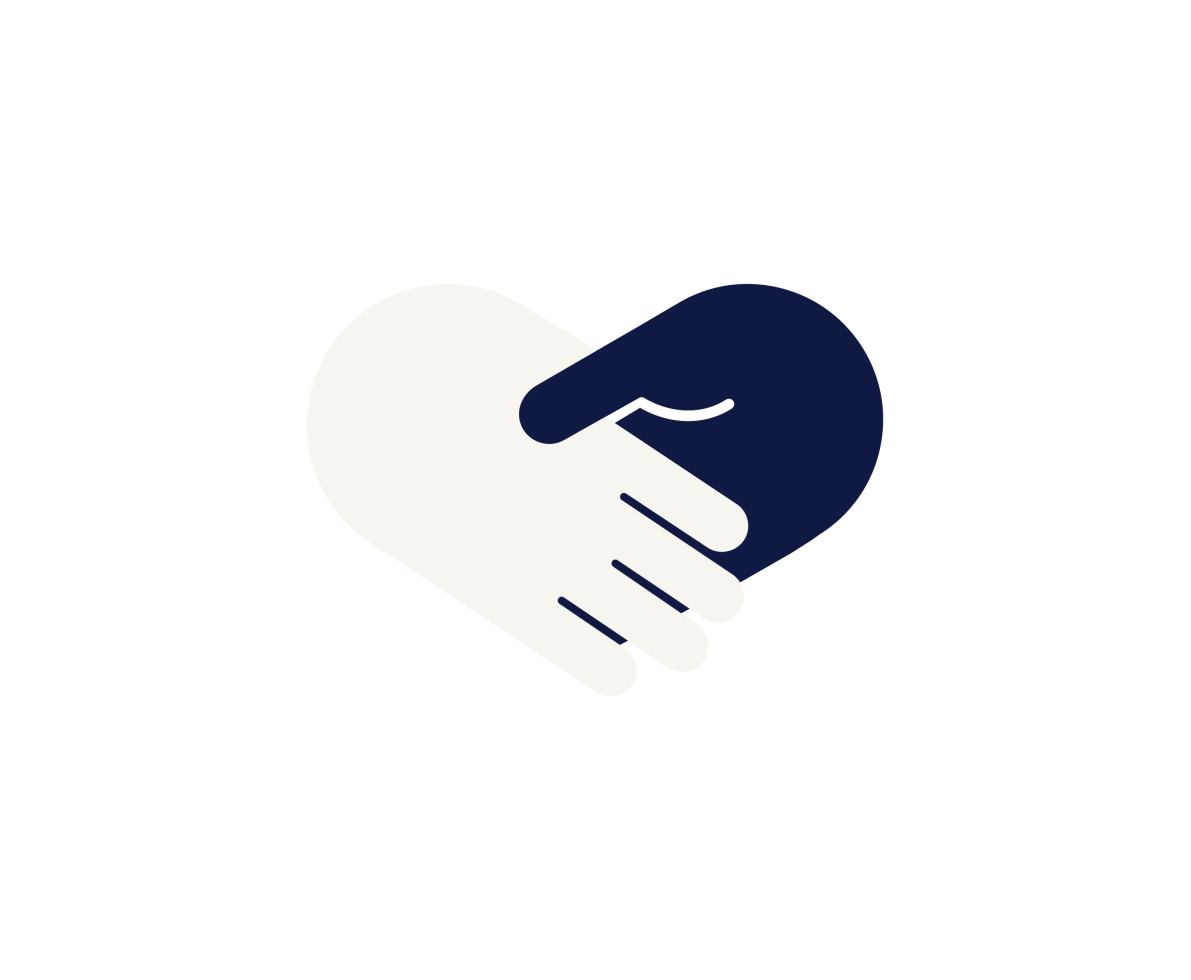 we're side-by-side
with Saracens Rugby club.
Randstad and Saracens Rugby club have a lot in common. We're both all about top talent, teamwork and drive. We're proud to be the official recruitment partner for the Saracens Men's and Women's team. We're together on and off the pitch, supporting Saracens Foundation and entertaining clients on match days in our VIP hospitality box.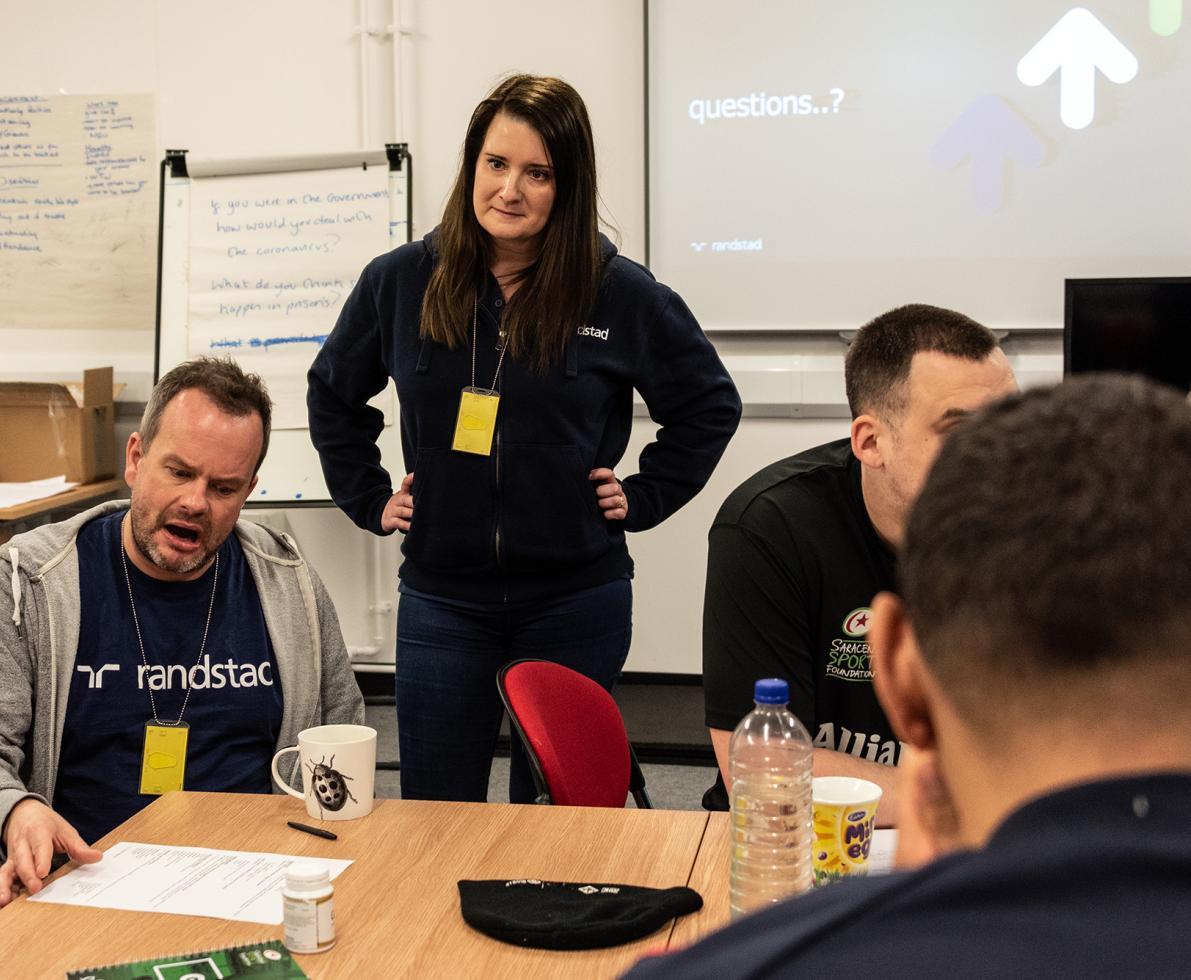 from pitch side
to prison.
Since partnering with Saracens, we have been able to work more closely with their charity arm, the Saracens Foundation.
Inmates are interviewed by the Saracens Foundation to establish if they have the right qualities to join the course. During the eight-week programme, the participants are introduced to rugby and complete classroom sessions focusing on the values and life skills that can be drawn from the sport, e.g. conflict management, positive reaction to pressure, controlling aggression, and teamwork. 
Randstad joins the course to deliver CV writing and interview skills workshops. These sessions explore the importance of CV writing. We talk about what skills they have gained whilst in prison and how they can be reflected on a CV, we discuss resilience, how to handle rejection and how to put their best selves forward in an interview. 
Hear from Kizzy and Oz about how the Saracens Foundation helped them get back on track after prison.
video case studies
Lack of employment is one of the leading contributors to someone re-offending, as many offenders struggle to find suitable employment. Last year the cost to the UK economy of re-offending was £18.1 billion, if we can prevent even one person from re-offending, the cost-saving to the economy is £50k. The reasons for re-offending vary, but commonly offenders find it difficult to convey their skills and abilities (many of which they have learned in prison), address their personal circumstances appropriately and often don't know where to look or who to ask about employment. The workshops Randstad has implemented have been instrumental in the rehabilitation for these individuals.

Thomas Courtney, Project Officer, Saracens Foundation.
We are delighted to welcome Randstad as a partner of Saracens Women and are looking forward to collaborating with Randstad's recruitment and career advisory services in further assisting our recruitment needs across the club. This is a real opportunity to support Saracens Women's players in roles and work outside of rugby as part of our current professional rugby environment.

Julie Morrow, MD of Saracens Women's Sport
As the world's largest recruitment company people are at the very core of our business. Diverse workforces and inclusive workplaces are crucial to the success of our organisation and our communities. We are a global organisation with local teams that celebrate all backgrounds, respect diverse voices and experiences, and work to make everyone feel they can bring their whole self to work. We are proud of our global community and are especially pleased that all people are welcome to bring their full selves to work. We are immensely proud to be recruitment partners for the Saracens Men's and Women's rugby teams whose values align seamlessly with ours at Randstad.

Adam Nicoll, Randstad UK Marketing Director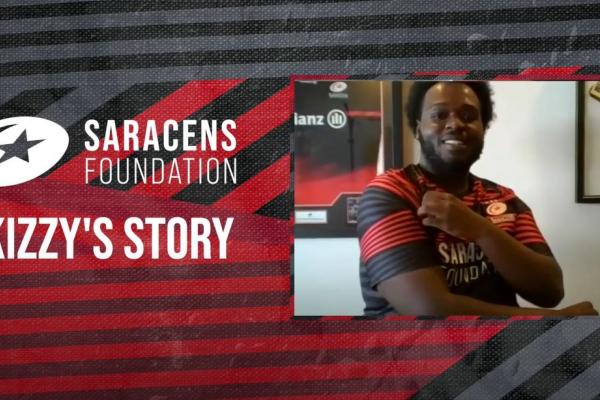 kizzy's story.
Kizzy got involved with the Saracens Foundation 'Get onside' course while spending 18 months in a young offenders institute. Hear about his story.
learn more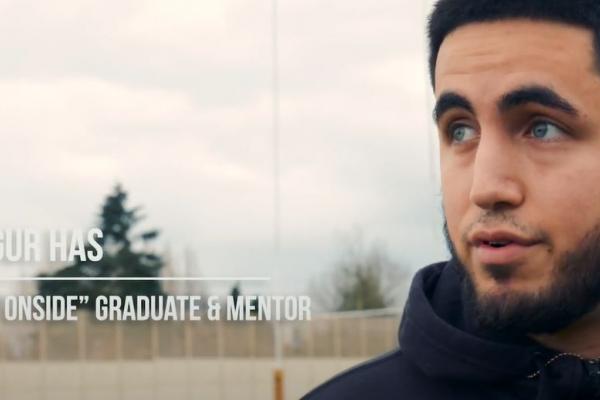 oz's story.
Oz was just about to begin university before he was incarcerated. After completing his sentence he began working with the Saracens Foundation to educate, inspire and give back. Hear his story.
learn more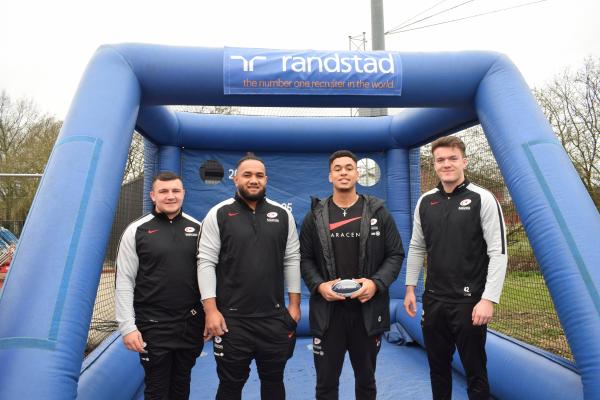 taking over the stadium.
In 2019, Randstad descended on the home stadium grounds to witness Saracens beat Leicester tigers to return to the top of the Gallagher Premiership. Here's how the day went.