celebrating with the people who matter.
In 2020, Randstad's set to make history again - celebrating its 60th anniversary. Nearly 40,000 employees from across five continents will mark this incredible achievement. To say that the party will be big would be an understatement. On one day there will be no fewer than 27 Randstad parties happening around the world - and as the sun sets on one party, the drinks reception corks will be flying at another.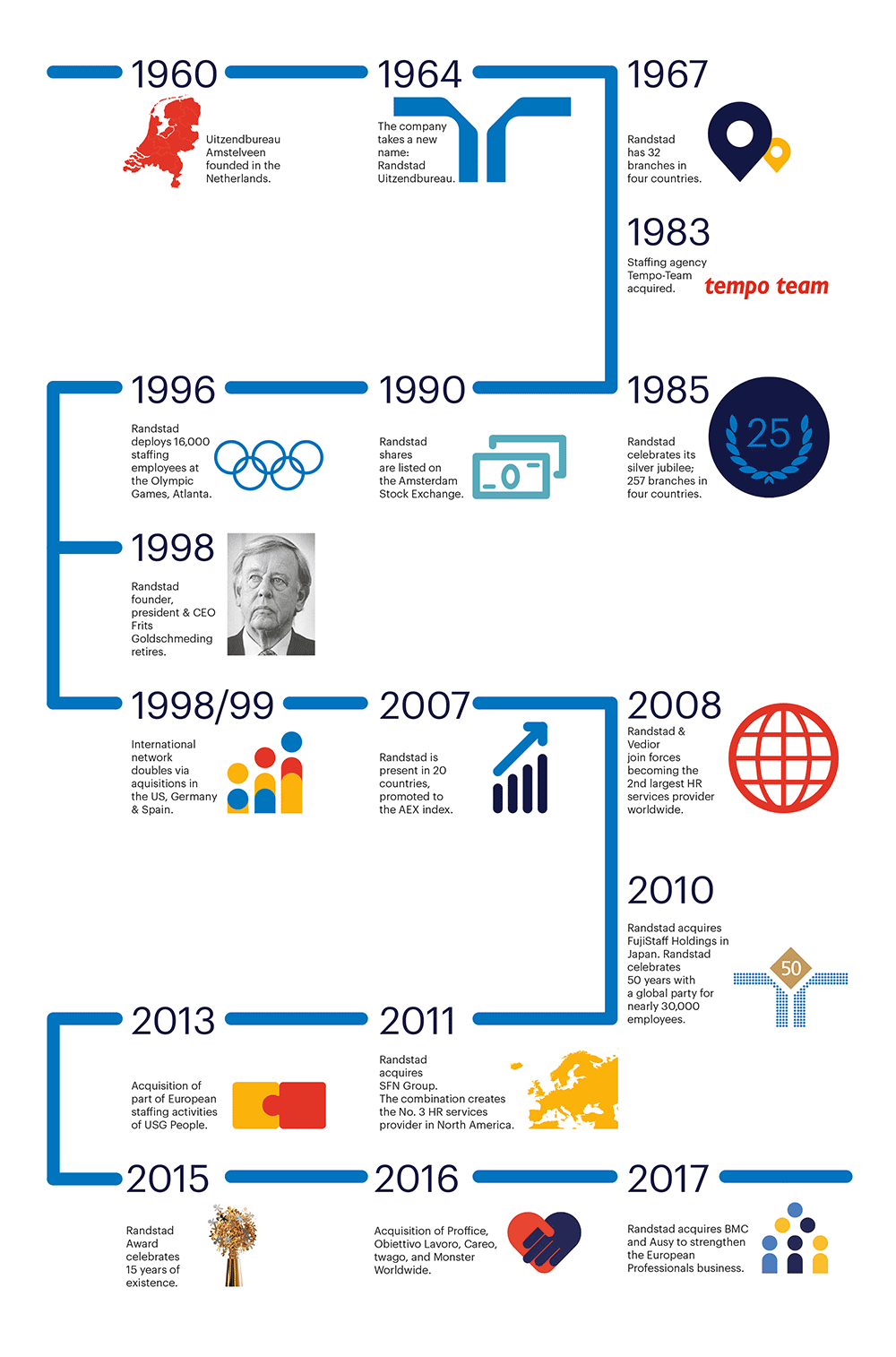 apply today and you could be joining us
for the celebration of a work lifetime.  
send us your CV