the state of construction 2020
a summer recovery.
August's monthly construction output growth slowed to 3.0% growth on July. Evidence suggests this is due to slow adjustments to new working behaviours, social distancing and reduced capacity on sites due to the coronavirus pandemic.
Compared to March - May figures, private new housing, saw a 34.9% increase in new work across a three-month period to August as the largest contributor to new work growth.
Construction output increased by 17.6% in July 2020, a strong following from the record 23.5% in June 2020. Due to the COVID-19 effect, July 2020 was 11.6% down on February 2020.
Construction output fell by 10.6% in the three months to July 2020, compared with the previous three-month period; this was driven by falls in both new work (9.7%) and repair and maintenance (12.4%).
The decrease in new work (9.7%) in the three months to July 2020 was because of falls in every new work sector, the largest negative contributor was private new housing, at -17.0%. August's figures show signs of recovery.
Infrastructure was the only sector to show growth (6.0%).
All report statistics are updated based on the latest ONS report (October 2020).
monthly construction output 2020.
construction output, August 2020.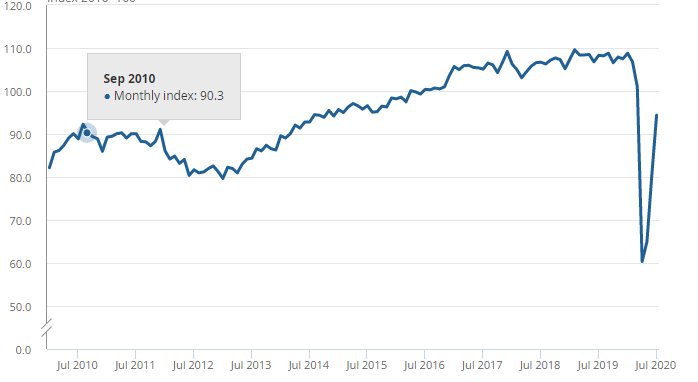 Source: ONS.GOV 11/09/20
impact of coronavirus, 2020.
infrastructure surpasses february 2020 figures.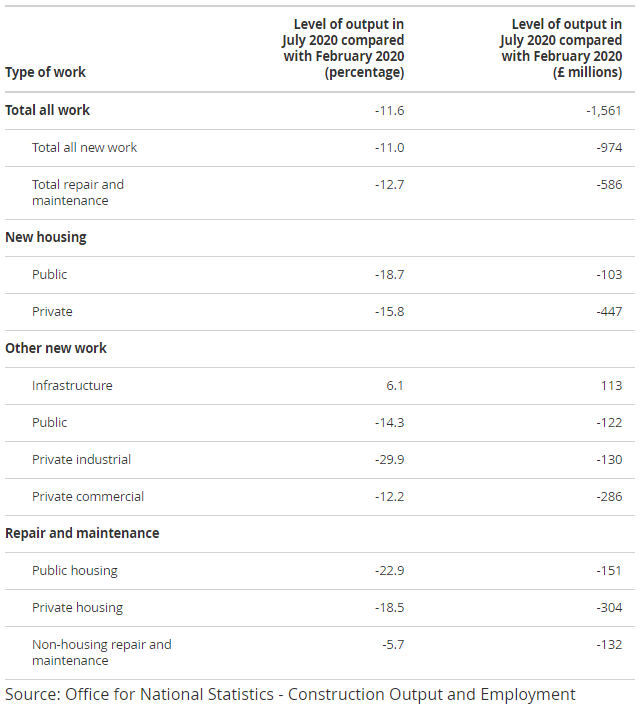 new work - three monthly periods.
construction output falls £3,591 million.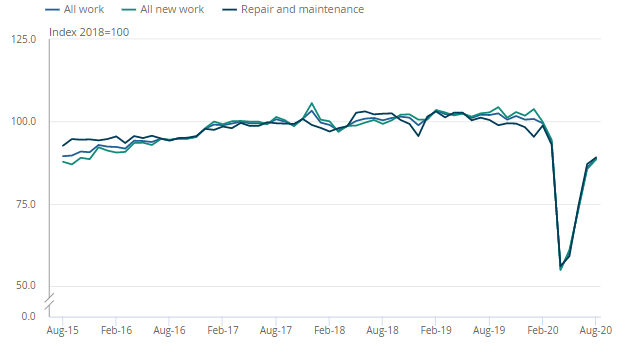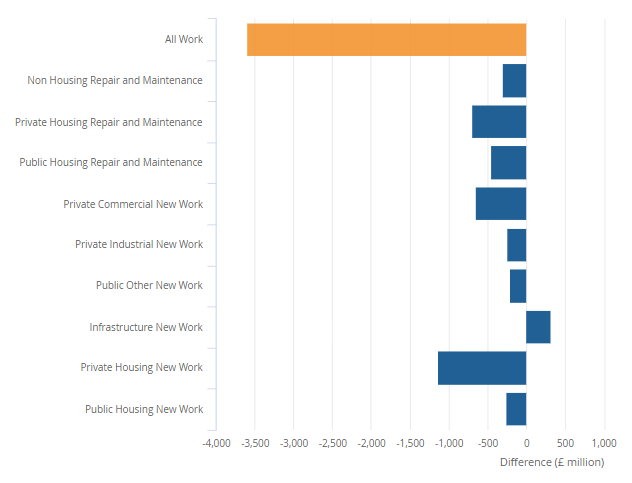 Source: ONS.GOV 11/09/20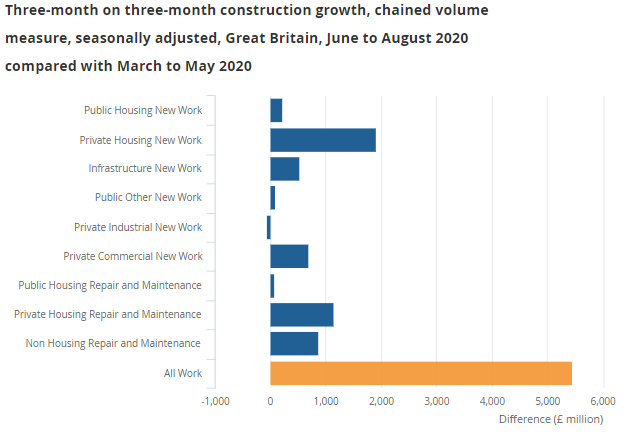 Source: Office for National Statistics – Construction Output and Employment
returning to work 2020.
returning to work from furlough, trends.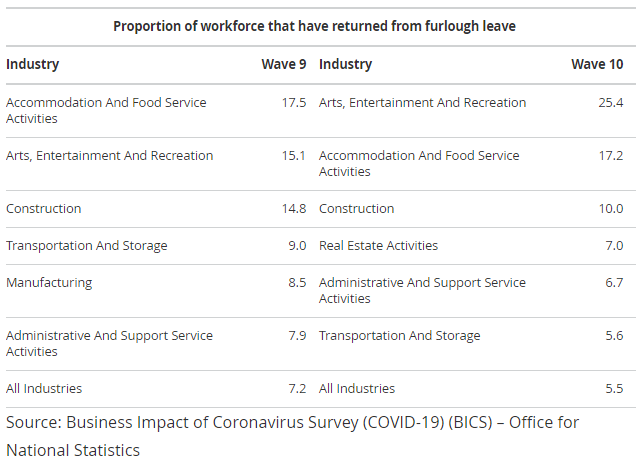 coronavirus and the UK economy.
impact on society and the economy 2020.

business impact of coronavirus.